Where Every Dining Room and Every Flavour Tells a Story
Dining at Honiara Hotel provides a rich blend of cultural cuisines and international flavours. With a blend of local and imported ingredients, the dining scene is both diverse and delicious. Whether you're looking for a casual lunch or a fine dining experience, you can find a variety of options to suit your tastes and budget.
Diners go to Honiara Hotel for the location, the ambience and the value but they so often return for the tastes. With every menu choice in every one of our venues, your senses have an opportunity to be once again challenged and delighted. Whether you're a local or a visitor, dining at Honiara Hotel is a must-try experience.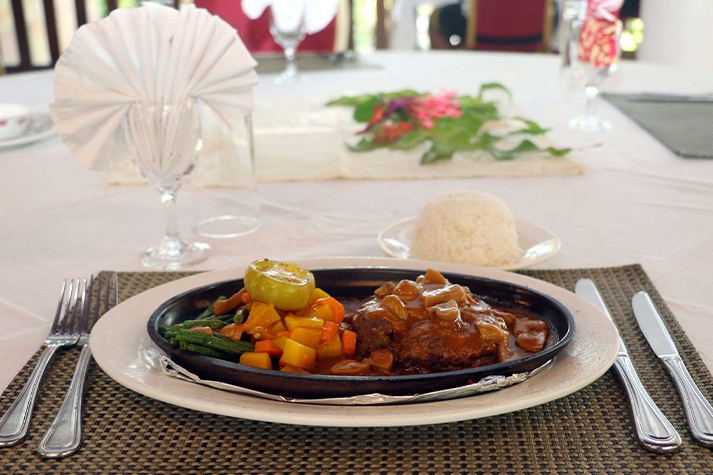 Enjoy Life, Sip by Sip
It's safe to say that one of the best aromas is none other than that of freshly brewed coffee. What else can beat its alluring effect as it ignites your senses? Non-caffeine lovers also have the choice of hot chocolates, smoothies and teas if that's what tickles their fancy. While you wait, make sure to browse through all the age-old coffee novelties on display.
And you know what's more? The outside seating area is a great location to watch the setting sun while you spoil yourself with either a crunchy snack, delectable cupcake or other sweet treat to complement your choice of beverage.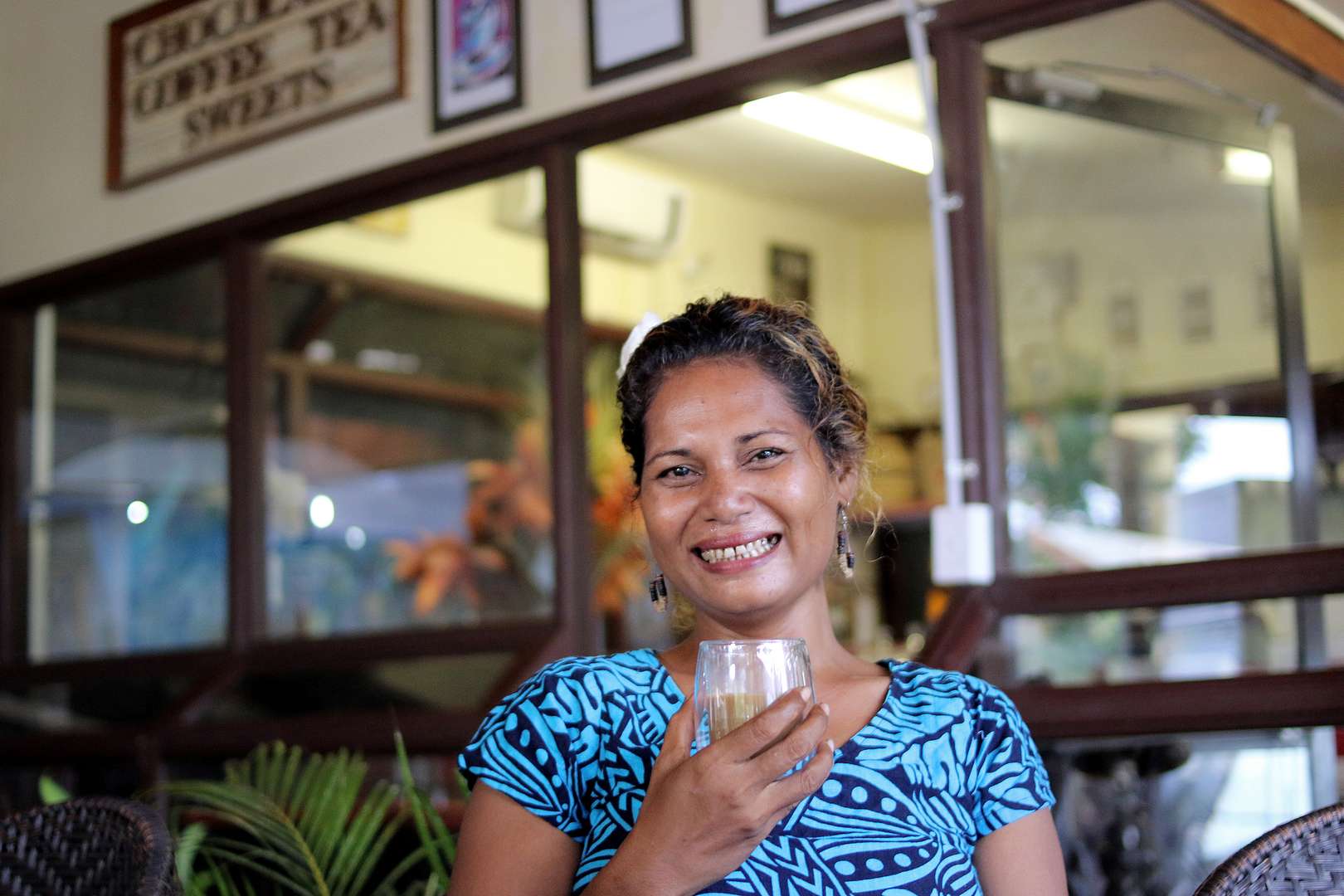 All Your Favourites and More
If you're looking for something light and easy, check out the Oasis Restaurant. Here you'll find classics such as club sandwiches, fresh salads, pizzas, and of course, the good 'ole fashioned 'fish and chips'.
Aptly named, the Oasis Restaurant is one where you can find yourself lost in your own oasis of pure bliss. Take pleasure in the simple things in life. Sit back, enjoy your comfort meal in an open air outdoor dining environment near the pool and be on island time. Your tummy and your inner self will definitely thank you.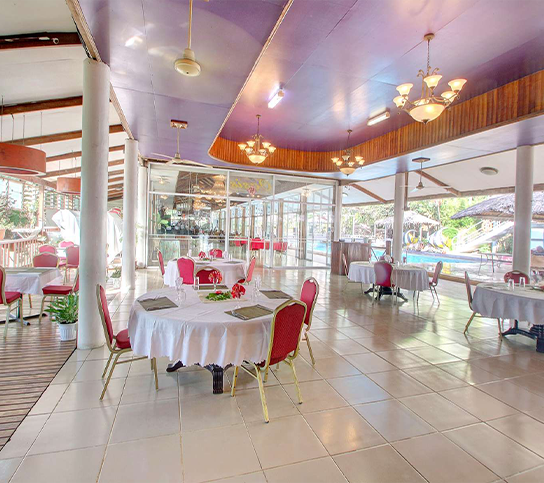 Life is Short, Make it Sweet
If you have a sweet tooth, then you'll absolutely love a pop in at this chocolate haven! You can even take a quick peek into our factory as the cocoa beans are transformed into a rich and velvety delight. Be enthralled by our team's prowess as they churn out Cathliro's most famous goodies.
Situated close to our lobby, your knees will buckle with delight taking in the sultry and quite decadent aroma when you happen to pass on by during a chocolate making session. It's indescribably pleasant.
Each one of our delicious chocolates are lovingly produced and individually packaged, making them the perfect gift or guilty pleasure. Like they say, there's always room for dessert! What would life be like without these titbits of irresistible temptations?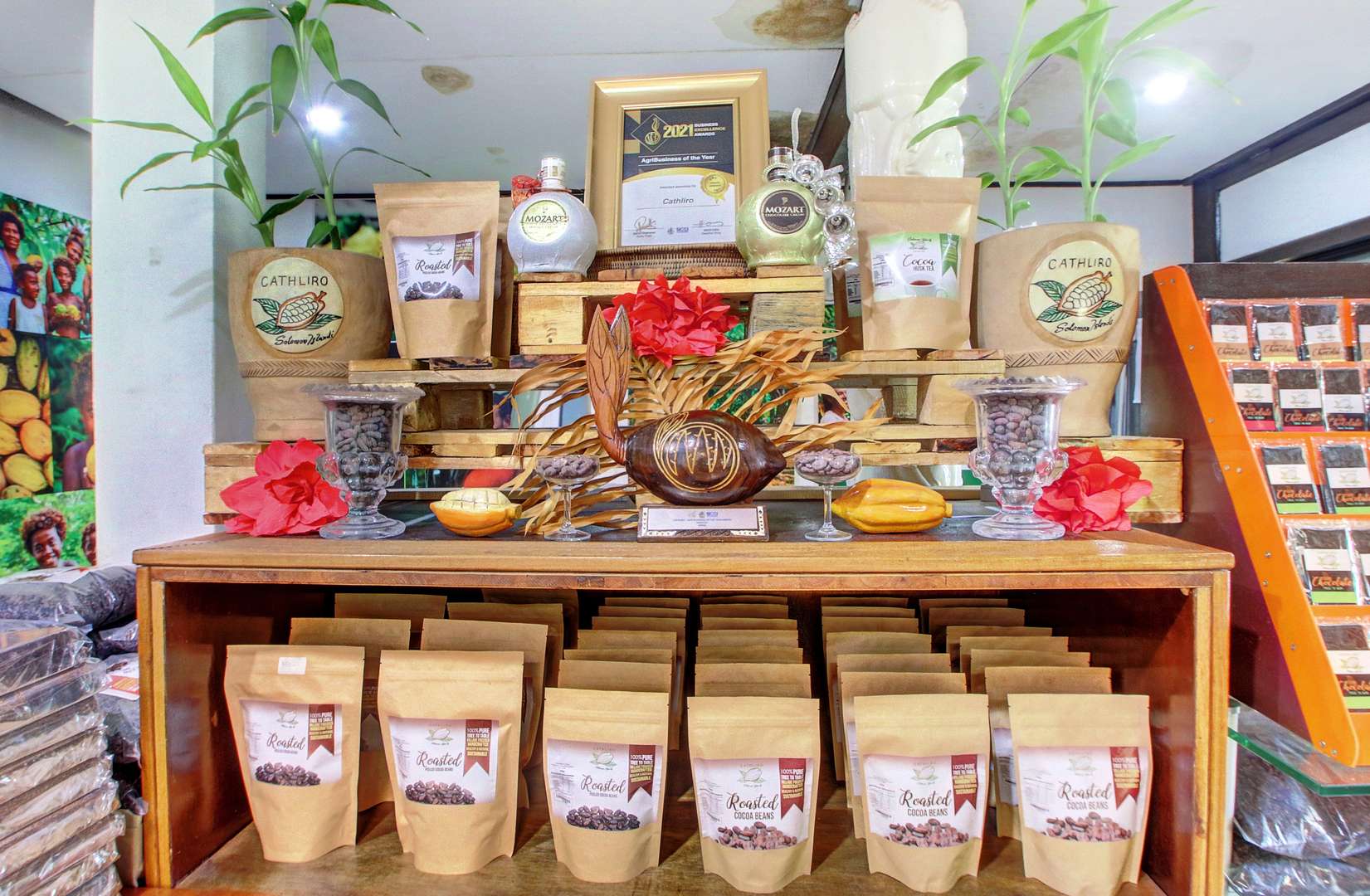 French Food, Pacific Passion
For those who appreciate fine French cuisine, welcome to Club Havanah, an elegant culinary delight that is set to impress and create unforgettable moments.
Arriving at Club Havanah, which often brings out many of the nation's VIPs dining at a table near-by, you immediately know you're in for a special meal, presented with a special ambience for your very own special occasion.
Our open-air dining will for sure have your taste buds travelling to France and back with our exquisite menu paired with a diverse selection of magnificently aged wines.