All You Need and Want… and Even More
Honiara Hotel ascends along a scenic and lushly vegetated hillside that produces a wonderful ambience and so many opportunities to connect with nature in an authentic and uniquely South Pacific manner.
Within this setting, our property offers a wide range of dining, swimming, lounging, exercise, conference and smiling options.
We also cater for large groups that include trade shows, parties, weddings, birthdays, meetings, workshops, conferences and any other special events worth celebrating.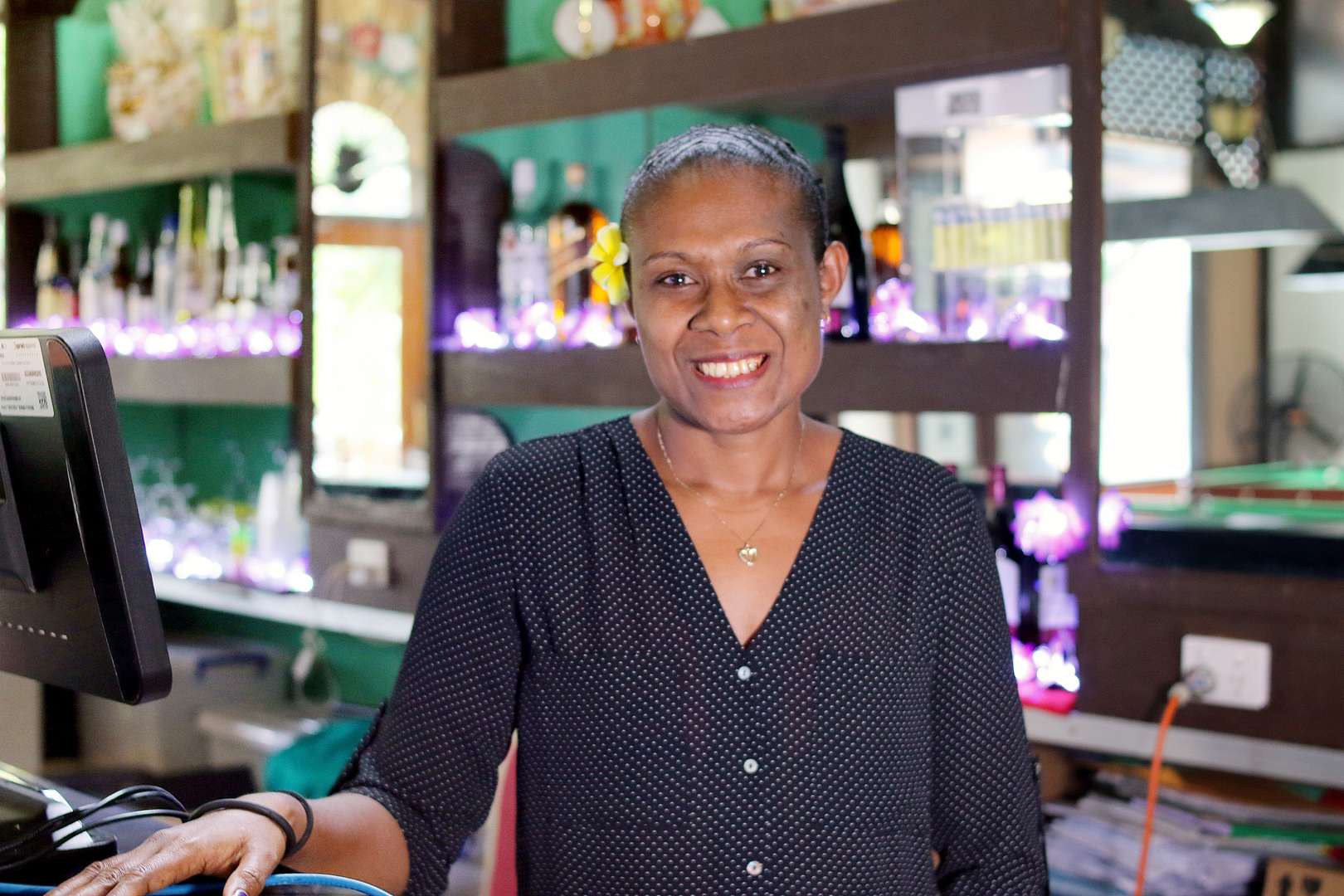 ◍ Airport shuttle
◍ 24hr front desk
◍ 3 conference rooms
⇝ Compass Conference Room
⇝ Skyboard Conference Room
⇝ Flamingo Lounge (max 100 people)
◍ 3 swimming pools
◍ 2 restaurants
⇝ Club Havanah Restaurant & Bar (open air outdoor French dining)
⇝ Oasis Restaurant (open air outdoor dining)
◍ 3 licensed bars
⇝ Margaritas Bar
⇝ Flamingo Bar
⇝ Club Havanah Bar
◍ Sanctuary Health Center (reopened massage parlour)
◍ Boutique chocolate factory
◍ Mini gym
◍ Outdoor artworks
◍ Basketball court
◍ Volleyball court
◍ Stair climbs and extended covered walkways
◍ Clam shell stage (for performances)
◍ Parking
◍ Live local entertainment (Friday and Saturday nights)
◍ Fishing (arranged on request)
◍ Snooker
◍ Club Flamingo (nightclub)
Enjoy a Refreshing Dip Under the Honiara Sun
What could be better than lazing by the pool with an enticing book or sipping on an ice-cold beverage, with the occasional plunge into the cool waters? Breathe new life into your soul and unwind.
Our pools are adorned with colourful and striking decor of dolphins, colourful fish and underwater marine life depictions. Drift or power along our 30m olympic pool or splash around in the baby pool with an accompanying waterfall. Feeling stressed? Swim all your worries away. Grab a delicious snack from the Sunset Mini Snack Shop, relax on a sunbed, and bask in the tranquillity.
The pools are open from 8am till 8pm for in-house guests and children are required to be always under adult supervision.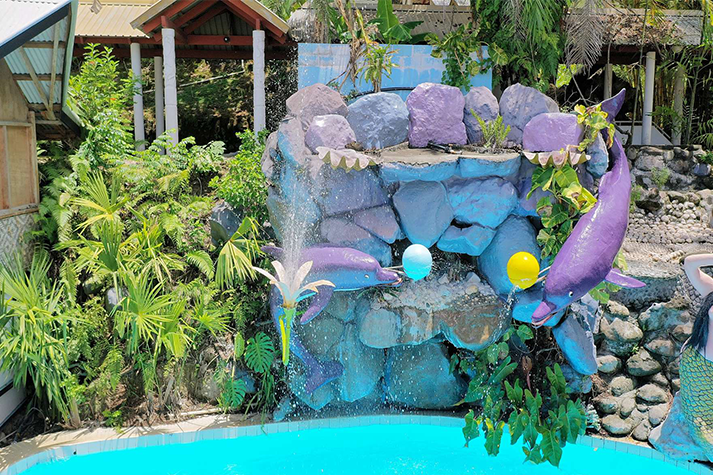 A Truly Magical Environment 
If you're a fan of fantasy films, you'll for sure love the vibes of Honiara Hotel. The blend of natural beauty mixed with Disney-esque homages to the Solomon's special environment and fables will have you transported to a world beyond your imagination. Wander through garden walkways of tropical lushness and appreciate the wonders of nature.
Listen to the twitter of birds while relaxing out on your balcony. Or give a quick pat to the friendly dog that saunters the property, our own furry honorary member of staff. You'll see and hear all sorts of God's little friendly creatures living harmoniously among the many shades of green. Honiara Hotel certainly stands out from the crowd and as unconventional as it may seem, it has quite the appeal.